FrisiaCrypt 2019
September 15 - 19th, 2019
at the Island of Borkum
Workshop on Symmetric Cryptography
IT Security plays a crucial role in everyday life and business. Virtually all modern security solutions are based on cryptographic primitives. Symmetric cryptography deals with the case that both the sender and the receiver of a message are using the same key and is highly relevant not only for academia, but also for industrial research and applications.
This workshop aims to provide a forum for well-established international researchers and experts as well as junior scientists to exchange and work on ideas and interests in open problems in symmetric cryptography. The workshop is guided by invited talks where concrete open problems are presented which are tackled by small groups in coworking spaces consisting of junior and well-established researchers formed during the workshop. The workshop is organized by the University of Applied Sciences Emden-Leer and the Horst-Görtz-Institute, Ruhr-University Bochum.
It will take place at the Kulturinsel, Island of Borkum, Germany, during September 15-19, 2019. Borkum is the largest and westernmost of the East Frisian Islands in the North Sea. It is by invitation only, free of charge including an attractive social program and a fascinating trip to and back to the island. For further information see the corresponding sections below.
Organizing Committee
| | | | |
| --- | --- | --- | --- |
| Patrick Felke | Petra Ihnen | Kristina Kathmann | Frederik Gosewehr |
Social Program
Reception: September 15th, 2019, Details will follow soon
Walk across The Wadden Sea, a UNESCO world cultural heritage.
This will take place on Monday, the 16th, 16.30. As this is a very muddy activity, please plan to bring the proper clothing (beach trousers, please no ball gown or smoking ;)).
Social Dinner: September 18th, 2019
Accommodation
We have blocked 5 single rooms in the hotel "Upstalsboom" for 85,00 Euro per night, including breakfast and 9 single rooms in the hotel "Rote Erde" for 85,00 Euro per night, also including breakfast. The third option would be the Hotel VierJahresZeiten where 6 rooms have been blocked for 125,- Euro per night incl. breakfast. The hotel offers a Dinner buffet for 28,50 Euro per person per evening. Participants of "FrisiaCrypt" get a discount of 26,50 Euro. For further details on this arrangement contact the hotel please (e.g. via HRS). As the island of Borkum is very popular during the whole of September, please make sure to book your rooms soon if you decide to take a alternative hotel.
Booking Information
To book one of the hotels depicted above please send an e-mail to
roteerde@stiftungsfamilie.de
, mail subject: Hochschule Emden-Leer for hotel "Rote Erde"
info@inselhotel.de
, mail subject: Hochschule Emden-Leer for hotel "Inselhotel Vierjahreszeiten",
seehotel@upstalsboom.de
, mail subject: Hochschule Emden-Leer for hotel "Upstalsboom". If you have any problems with booking do not hesitate to contact us.
General Travel Information
The trip from Emden to the Island of Borkum and back is included in the workshop. It consists of a plane ride with a light aircraft allowing those aboard to have a terrific view over the UNESCO world cultural heritage The Wadden Sea. The flight is scheduled for Sunday, 15th of September . Please keep in mind that one aircraft can only transport up to 8 persons. The last flight for that day will be at approx. 17.45 (schedule might change though, e.g. due to weather conditions). The trip back on Thursday, 16th is by ferry. The schedule for this ferry can be found here. It is also possible to do both trips by ferry. If you need assistance booking your chosen ride do not hesitate to contact us (info(at)hs-emden-leer.de)
Emden to Borkum and back
By Ferry:
Schedule
getting to the Ferry:
You can use both train or bus to get from the mainstation to the ferry port (Emden Außenhafen/Borkumanleger). By bus you need to take line 17 to [Emden Außenhafen/Borkumanleger], by train you may see the schedule of Deutsche Bahn (www.bahn.com), using Emden Hbf as [from station] and Emden Außenhafen as [to station].
How do I get my ticket? the tickets are deposited at the booking office of the fairy company, you only need to tell the clerk the reservation number to get your ticket. You will receive the reservation in a separate e-mail within the next weeks.
Getting from/to the fairy port to/from the Borkum main station: tickets for the train ride from/to the Borkum port are included in your ticket (doesn't include the ride from Emden mainstation to Emden fairy port (Emden Außenhafen))
Getting from/to the fairy port in Emden to/from Emden main station: There might be a direct train connection for your chosen line, but depending on your connection you might need to switch trains in Emden main station taking the one to Emden Außenhafen.
Eemshaven: The same approach is valid if you arrive via Eemshaven.
By Plane:
On Sunday we take care of your transportation from the main station to the airport!
For the departure on thursday from Emden Airport you may take the bus or a Taxi go get back to the mainstation.
By Bus:
starting from the bus stop
[Ludolf-Backhuysen-Straße]
you take line [2] to Hauptbahnhof/ZOB (mainstation) which is this lines final destination.
By Taxi:
Taxi Elmenhorst
, Tel.: 04921 - 5299
Schedule for the Plane ride:
Emden - Borkum:
https://www.fliegofd.de/inselfluege/emden-borkum.html
Borkum - Emden:
https://www.fliegofd.de/inselfluege/borkum-emden.html
Notice:
You are allowed to carry up to 10 Kg of luggage including hand luggage. Any overweight has to be paid extra. Pleases also note this
document
listing all dangerous goods which are not allowed to be carried with you! Additional information regarding the flight are available via this
link.
How do I get my ticket? tell the clerk at the airport your name and that you are part of the frisiacrypt (tell them that you're part of the booked HS Emden Leer event) to get your flight ticket. Keep your flight ticket after the flight as this is also your ticket back by fairy (it will be exchanged into a fairy one at the booking office of the fairy company at Borkum port).
Getting from/to the airport on Borkum to/from Borkum main station: The ticket for the public transportation (Borkumer Kleinbahn) to and from the airport is in included in your ticket. This link shows the depature/arrival times for the bus, the line for the connection airport to mainstation is "Ostland -> Busbahnhof -> Häfen-DJH", the bus stop at the airport is called "Flugplatz", the main station "Bahnhof".
Getting from/to the airport in Emden to/from Emden main station: a shuttle service will be available on Sunday, picking you up at Emden main station at 13:00 and 16:45 (look for signs saying "FrisiaCrypt 2019"). On thursday you've to manage the connection on your own, e.g. via taxi or public transportation.
Travel Information (getting to Emden)
Contact
Email: patrick.felke at hs-emden-leer.de
Postal:
Hochschule Emden/Leer
University of Applied Sciences - Department of Electrical Engineering and Computer Science
Labor für IT-Sicherheit - FrisiaCrypt2019
Constantiaplatz 4
26723 Emden / Germany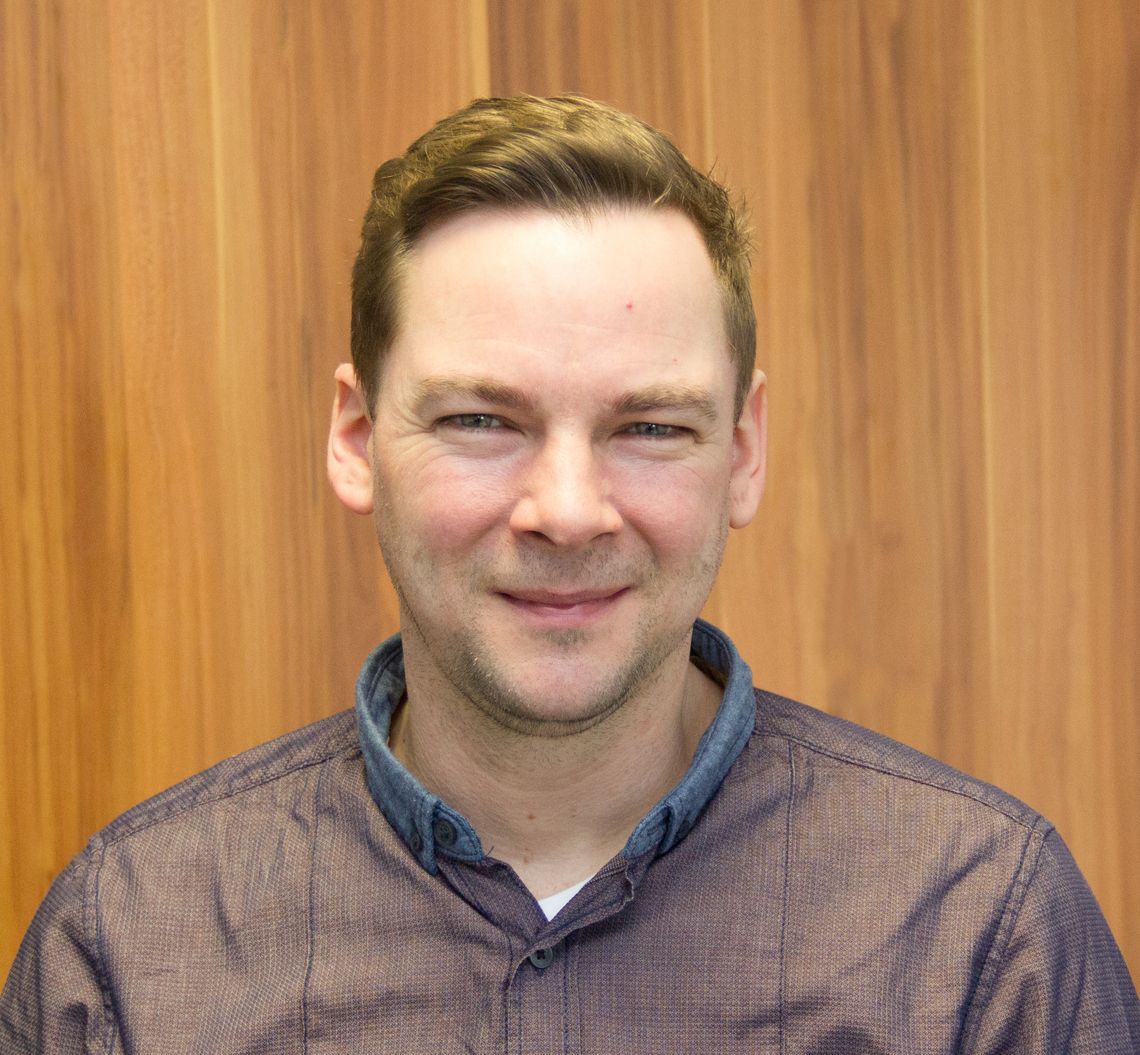 Prof. Dr. Patrick Felke
Raum: P 102
Tel.: 04921-807 1829
Fax.: 04921-807 1843
patrick.felke at hs-emden-leer.de
Frederik Gosewehr, M.Eng.
Raum: E 12
Tel.: 04921-807 1955
Fax.: 04921-807 1843
frederik.gosewehr at hs-emden-leer.de